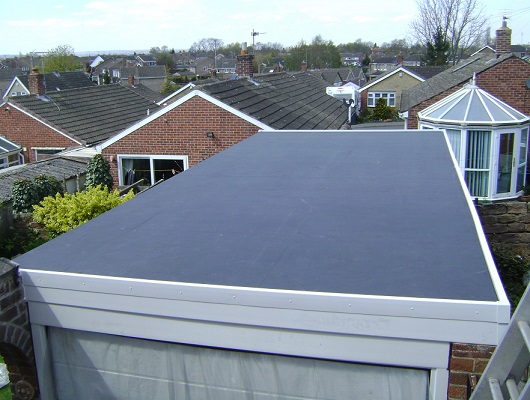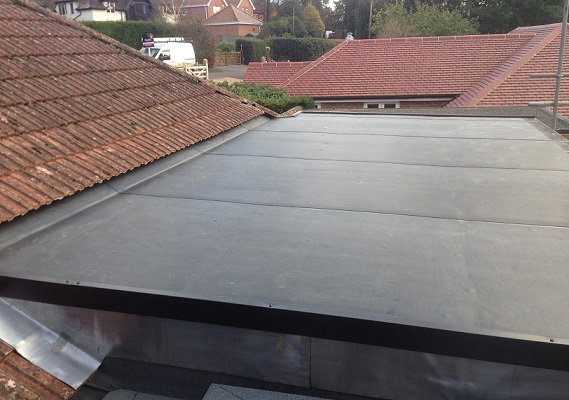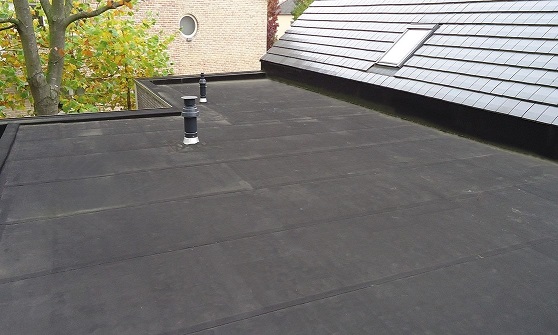 Ethylene Propylene Diene Monomer, or EPDM, is a synthetic rubber that is extremely durable and used across a variety of applications. EPDM is heat and weather resistant with its two main ingredients derived from natural gas and oil, making it an ideal roofing material.
It will not tear, split or crack with age, it repels all moisture, rain and snow. EPDM can stretch with up to 300% elongation, which easily accommodates any building movements or temperature fluctuations.
All of our EPDM membranes come with a 20 year product guarantee.
At G W Keir Roofing we are trained, certified and approved installers of 3 different types of EPDM Rubber Membranes: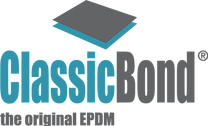 ClassicBond EPDM
Choice of 1.2mm thick or premium 1.5mm thick membrane
Maintenance free waterproof membrane
Does not crack, split or rot
UV stable
Does not support moss or algae growth
Environmentally friendly
Safe to install – the system is laid with cold applied adhesives - no heat
One piece sheet equals no joints… no leaks
20 Year membrane guarantee

Duoply EPDM
DuoPly™ EPDM membrane is comprised of a EPDM laminated to polyester reinforcement layer.
Improved tear resistance, 180% greater than comparable non-fleece reinforced flat roof membranes.
Provides 40% greater puncture resistance than comparable non-fleece reinforced roofing membranes
Allows old flat roof repair without removal
Fast and reliable installation and no open flames on the roof.
External fleece reinforcement creates a very thick 2.54mm sheet
Ideal for repair, renewal or new build
20 Year membrane guarantee

Resitrix EPDM
All-purpose, extremely durable single-ply waterproofing membrane
Heat welded reinforced membrane - No flames
Unaffected by UV and weathering and withstands all naturally occuring temperature variations
Reinforced and highly resistant to puncture and is guaranteed never to shrink
50 Year Life Expectancy
Does not Rot, Blister or Crack
2.5mm Thick
100% non-toxic
Fibre Reinforced
Self Adhesive
BBA Certified
20 Year membrane guarantee
To discuss your roofing needs or to arrange a free no obligation visit and quotation please get in touch...