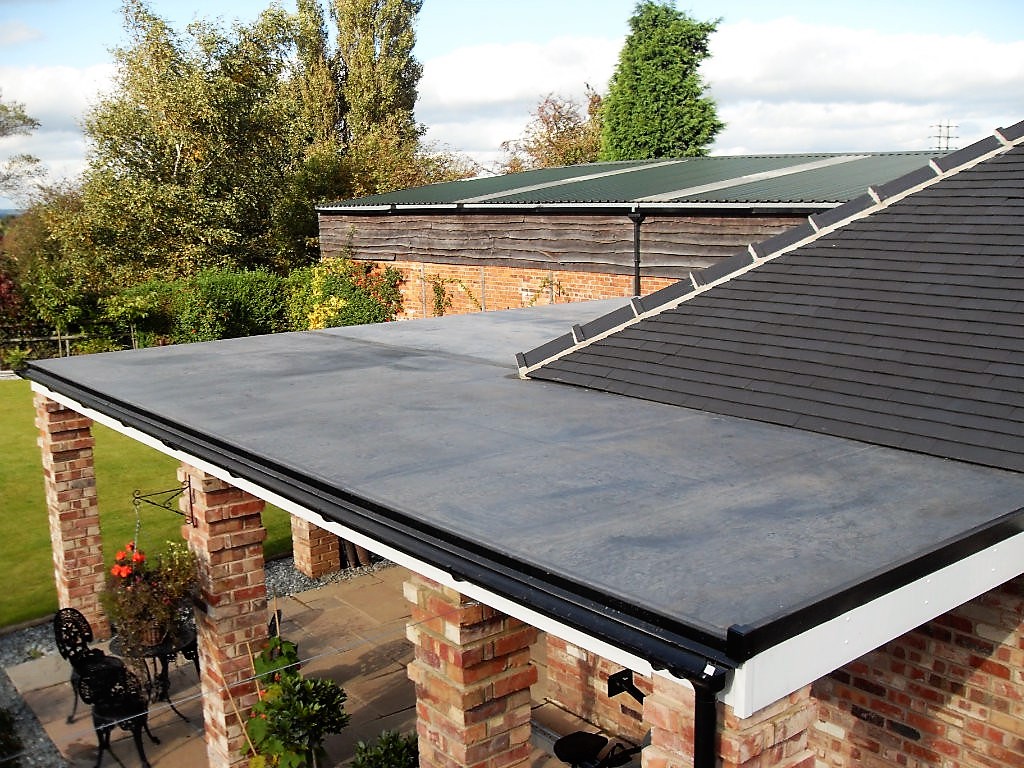 EPDM Rubber Roofing
When you are looking for a long lasting dry solution for your flat roof then EPDM Rubber may be the answer. Ideal for porch roofs, garages, carports, balconies; in fact in any domestic flat roof situation EPDM rubber is waterproof and flexible.
EPDM rubber is a synthetic rubber solution which is used in a variety of products from car door seals to electrical insulation; in fact EPDM is used across industry in applications where water resistance is required. This proven technology means that EPDM rubber roofing provides a high performance watertight solution for your flat roof.
GRP Fibreglass roofing system
Made of a mix of fibre glass and glass polyester resin this roofing material draws on modern boating technology to produce a lightweight roofing material which is also very durable.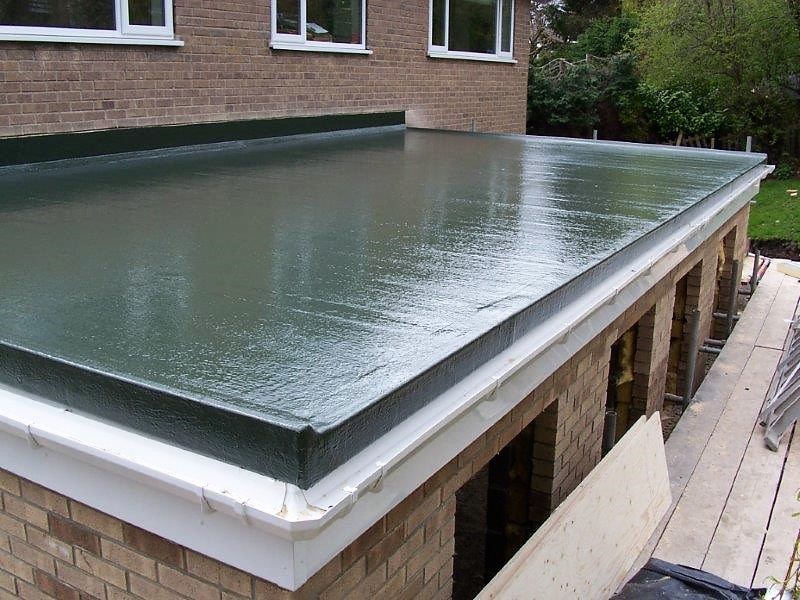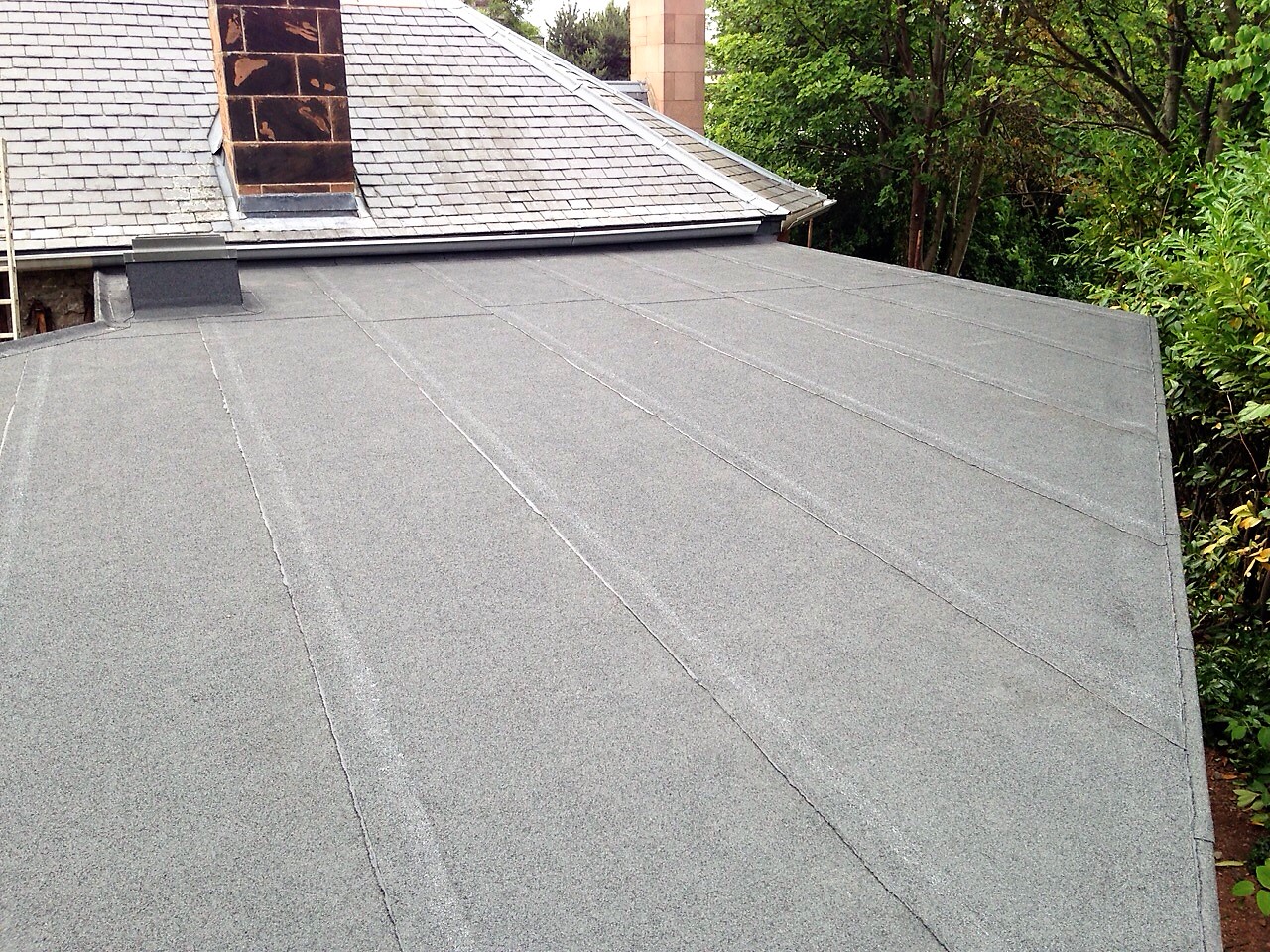 High performance felt
High performance felt roofing offers a cost effective solution to flats roofs. Traditionally these comprised 2 or 3 layers of bitumen felt laid in oxidised bitumen with solar reflective chippings to protect the surface from UV radiation.
All felt roofing systems are available with a choice of 10 or 15 year guarantee.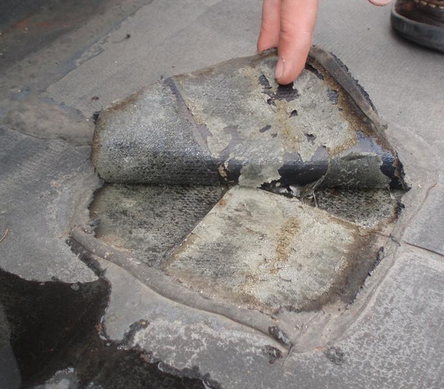 Repair
When your flat roof starts to leak you need a swift repair to prevent collateral damage occurring. As Flat Roofing specialists, G W Keir Roofing provides an emergency repair service for all flat roofs. From storm damage to wear and tear, if your flat roof needs repair just give us a call.
Maintenance
Nothing lasts forever but flat roofs will last longer if you carry out regular maintenance. This could include safe clearing of moss and debris, survey and minor repairs. Planning your flat roof maintenance is as simple as a telephone call to us and could extend the life of your roof and help to prevent major damage occurring at a later stage.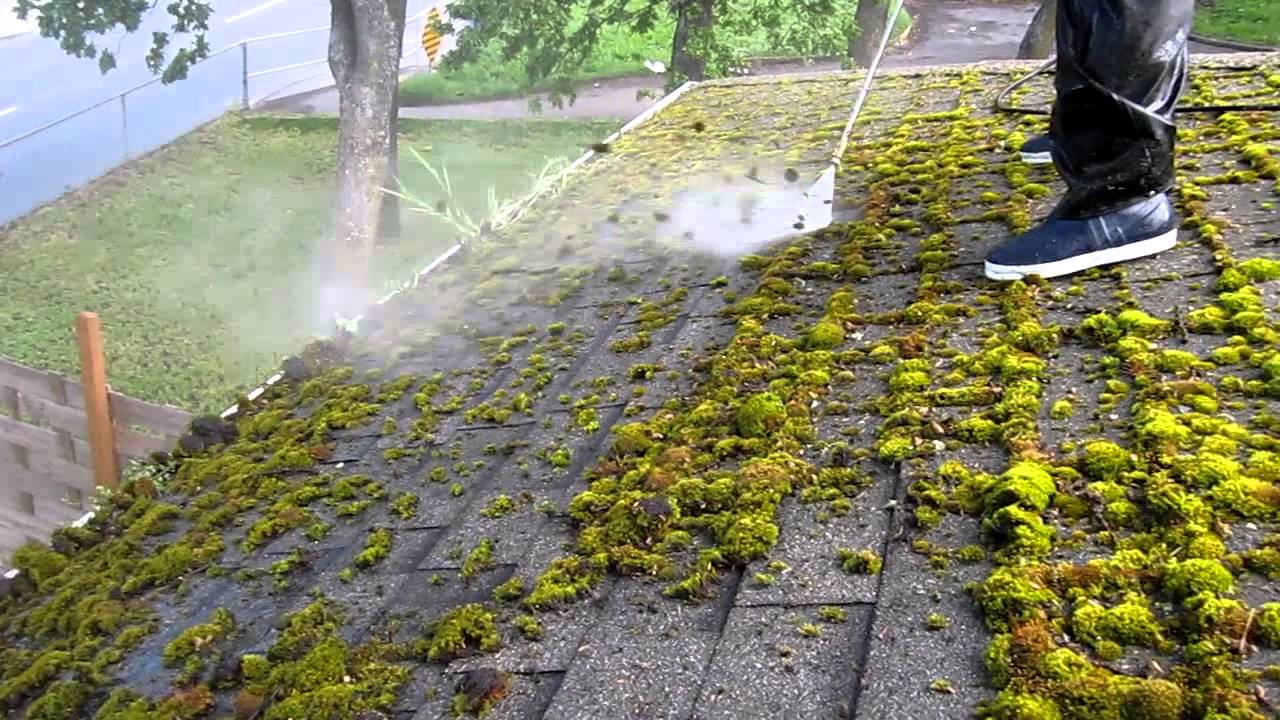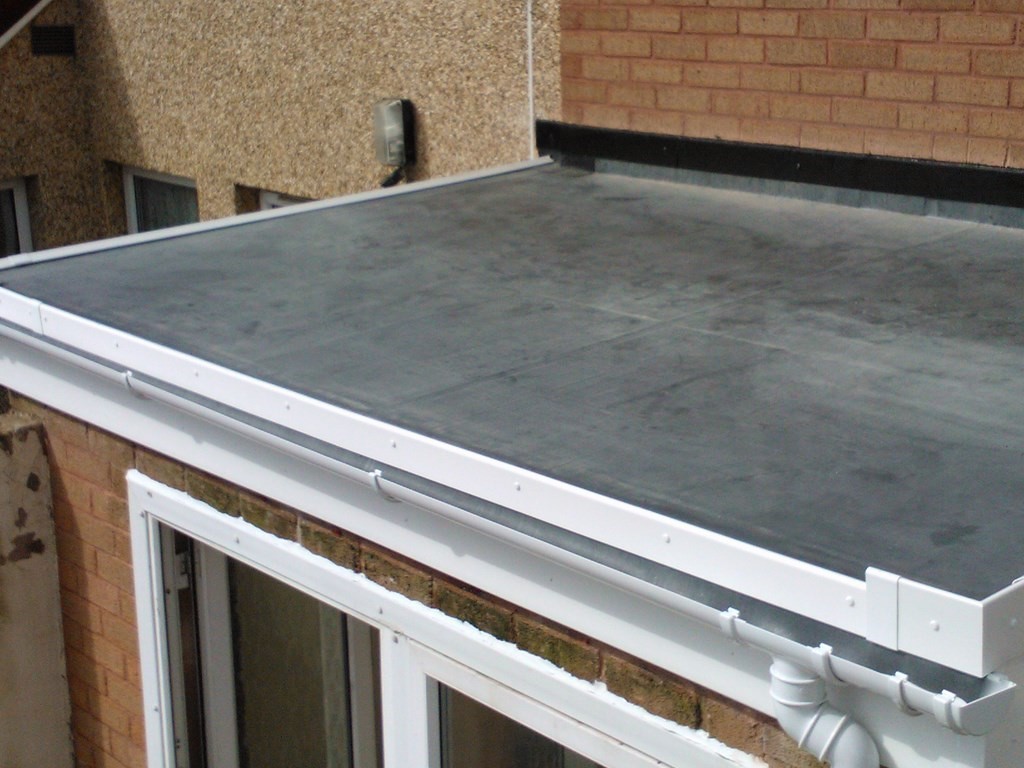 Guttering
Rain water drainage systems require proper maintenance. Damaged gutters could lead to damp which affects the underlying structure of your property. G W Keir Roofing provides complete guttering solutions at competitive prices.
Fascias & Soffits
In addition to guttering services, we provide fascias and soffits repair and replacement.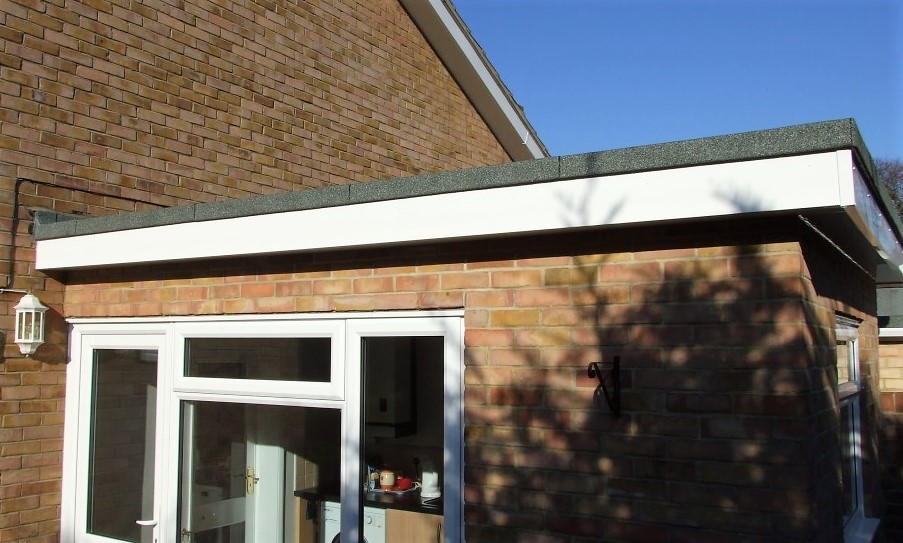 To discuss your roofing needs or to arrange a free no obligation visit and quotation please get in touch...